Father's Day is coming! Marking the occasion with a family meal is a popular tradition in some families, but you can always add a little something extra to give dad a surprise. Here are some 10 hand-picked gifts suggestions from Hunt Simply's own collection!
Pamper your dad with this comfortable Massage Pillow with Heat!
Fathers get a free massage while allowing their kids some fun on their back! Suitable for fathers with young boys!
Cool self stirring coffee mug! Save the trouble of having a stirring spoon!
Great for dads who love convenience!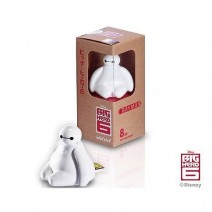 Is your dad your Big Hero? Remind him that you are his biggest fan this Father's Day!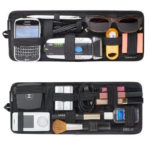 Does your dad need some organisation tools for his car?
A great reminder for dads that time with their kids is precious!
It will make a cool addition to their office to tell time.
Is dad crazy about soccer? Here's a cool gift to help him improve his dead-kick technique by providing instant feedback on the power, trajectory, spin, and strike accuracy of his kick! Help him to shed off some extra pounds and to keep fit.
Remind your dad that to take frequent breaks in his busy work schedule with this cool
"Take a break" mug!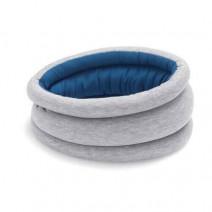 Is your dad always on the go for work trips? Get him this to catch a quick nap during travel.
Give your dad a good laugh with this wacky gift.
He will thank you for it when he doesn't stain his shirt on his next meal!
Remind your Super dad how much you adore him by decorating his device with a customized case. He will be re-energized whenever he feels tired throughout the day!
For others, the significance of Father's Day is in its celebration, not the gifts given: it's not only an occasion for the family to spend time together, but it is also a reminder to be a good father and son too.
Of course, Father's Day is not the only day to show gratitude to dad – everyday is a day for us to appreciate your dads. From simple things like helping him get the newspaper and opening the door for him when he gets home are little ways to show you care.
12. Spend time with dad and the family
What does your dad like to do? Join him on his daily walk or exercise routine. He will appreciate your company.
13. Cook up a meal
Why not roll up your sleeve and get cooking, rather than going to a restaurant? It doesn't need to be a banquet (unless you are a good cook to begin with). It's the thoughts that counts.
14. Help dad wash his car
If you are really clueless on how to go about doing this, get help from the professionals. Take the car for a wash, or book an appointment to get the car waxed and polished.
15. Help dad with DIY jobs around the house
Is there a broken bulb or leaky tap around the house that need changing or repairing? If you lack the know-how, get professional help from the electricians and plumbers to get the job done.
Do share with us some practical ways you will show your dad you care!