Puzzles and games are not child's play – they can be just as challenging and helpful for the elderly. In fact, games and activities for the elderly can help to promote their mental, physical, psychological and social health. In this blog post, I hope to recommend some gifts for elderly and dementia sufferers.
Finding the right games can be challenging. Always give with the receiver in mind. Doctors recommend a "person-centred care" approach, because one activity does not fit everyone. It needs to suit the person's ability to participate (for example, the severity of dementia) as well as his preferences (based on interests and hobbies etc).
For dementia patients, pictures games or games involving story-telling from pictures of their past are recommended, as most of them like to reminisce. These games not just test their memory but also allows interactions with the younger generations.
Here is a look at some games and activities that will benefit the elderly, particularly dementia patients.
1. Mahjong
This popular Chinese game (to be played without monetary gain or loss) promotes cognitive stimulation and encourage social engagement. It is commonly played by four players seated around a square table. It requires players to analyse their options, strategise and respond to changing circumstances.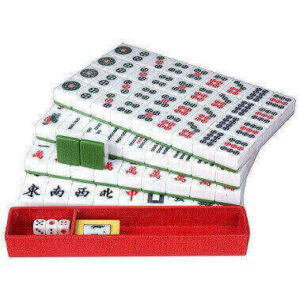 Check out the Professional Chinese Mahjong Game Set and the Chinese Traditional Mahjong Playing Cards from Amazon.
2. Catch a ball
This economical toy helps the player to work on their hand-eye coordination and motor skills. It is safe as the ball is on a string and attached to the cup. The ball is tossed and caught in the cup. There is no need to worry having to bend down to pick it up.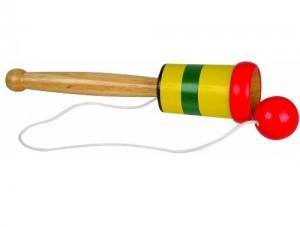 Get it from Amazon.
3. Activity Lock Box and Latches Board
This activity box comes with different doors and latches for the player to open and close, lock and unlock. You can also leave something inside for the player to retrieve. It is good for those suffering from dementia or Alzheimers' to tinker with things. This box helps them retain their fine motor skills and dexterity.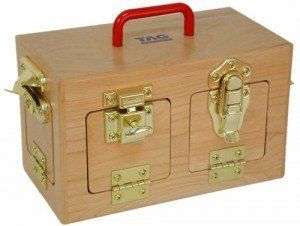 Get it at Amazon.
The latches board has polished metal locks, latches and clasps. Brightly coloured, smooth-sanded pieces help build early shape, colour and size differentiation skills.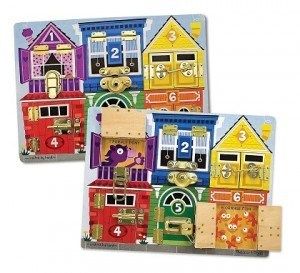 Get it at Amazon.
4. Nuts and bolts construction set
This wooden construction set has pieces of screws, nuts and bolts, a flat-head screwdriver, blocks and bar, in varying sizes, shapes and colours. Fastening the nuts and bolts would increase the strength, dexterity and coordination of the elderly person's fingers. The activity also encourages the mind and hand to work together harmoniously.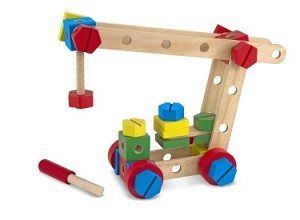 Get it at Amazon.
5. Life stories
This is board game that players can use to recall and share their own life stories with friends or families. It contains cards that direct players to share something about their life, she said. It could be naming a country they have visited, describing a person in their life, or talking about their hopes and dreams.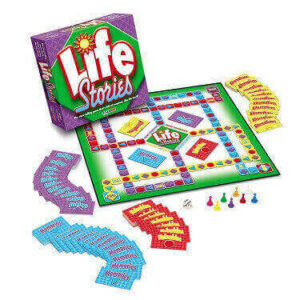 Get it at Amazon.
6. Jumbo playing cards
This larger-than-usual pack of playing cards is good for those who have trouble seeing or who just find it easier to hold the bigger cards. Card games are ideal as group activities to encourage interation and help to stimulate the brain.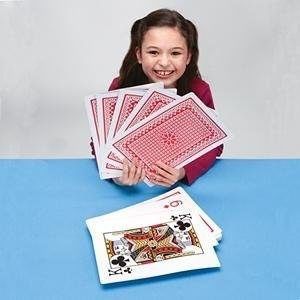 Apart from games and activities, there are many other things that dementia patients can engage in, such as music and art, simple physical activities (e.g. a jog or stroll in the park).
Get it at Amazon.