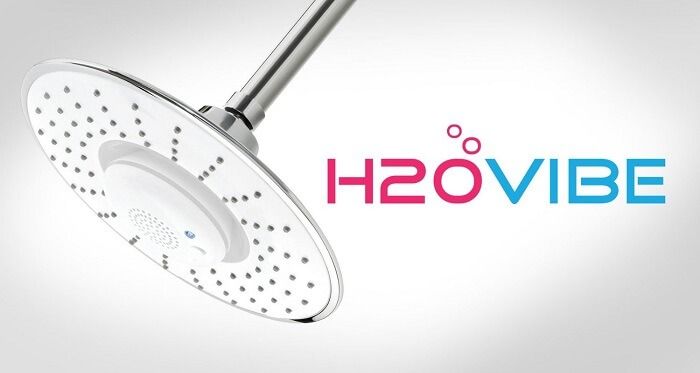 Replace your current standard shower head with the H2O Vibe Rain Showerhead Speaker, and you'll be able to listen to music as you shower.
The H2OVibe Rain Showerhead adds a Bluetooth speaker to the center of the fixture (using a magnetic attachment for securing), so you can stream crystal clear streaming music from any Bluetooth-enabled device. You can even answer your calls from the comfort of your bath/shower. After the shower, you can pop the speaker out of the head for charging or just to carry the tunes with you as you move about the house (independent of the showerhead). It even has dual microphones and enhanced noise reduction so you can take calls from the speaker.
Installing a H2oVibe Rain Showerhead takes only minutes, and now you can make every shower a luxurious spa-like experience. The H2O Vibe is 8.9″ in diameter, and produces three times more spray power than a standard shower head. Feel that soothing sensation!