The OXO Good Grips Electronics Cleaning Brush will keep all your gadgets and gizmos free of dust, grime and other particles.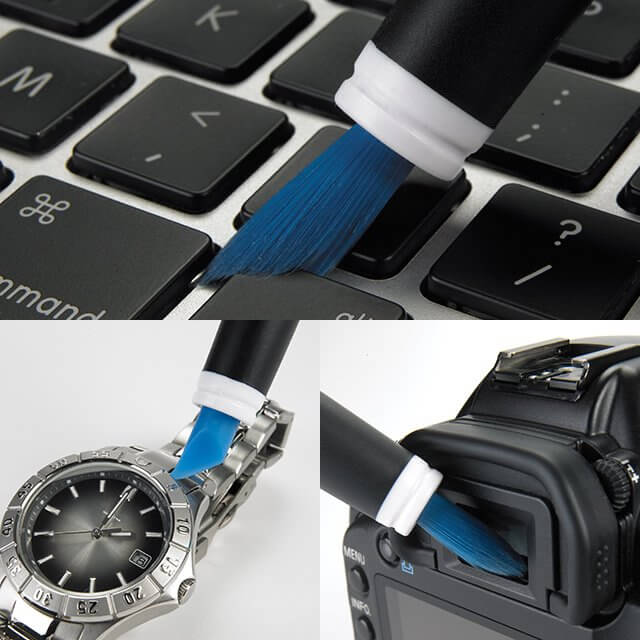 The brush comes with two ends – a silicon slanted wiper (which is protected by a plastic cover when not in use) and soft bristled brush (which handily retracts for storage!). It's amazingly effective and you could easily put it in your bag for travelling.

It has a slim silicone wiper that reaches into those hard-to-reach spaces (such as between the keys on the keyboard and the edges of your display screens), while soft bristles on the other end whisk away dust from your phone's camera lens and other more delicate areas that need to be cleaned very gently.
The brush itself is protected and kept clean by a retracting mechanism that pulls in the bristles and a cap that covers the silicone wiper. It's very compact and lightweight arrangement, making the Good Grips Electronics Cleaning Brush portable enough to carry around in your car console or laptop bag, ready and available any time you need it.
[fruitful_btn link="http://www.amazon.com/OXO-Grips-Electronics-Cleaning-Brush/dp/B0050B6CYW/?tag=huntsimply-20″]Buy on Amazon[/fruitful_btn]
OXO Good Grips Electronics Cleaning Brush, OXO Good Grips
Price History
Statistics
| | | |
| --- | --- | --- |
| Current Price | $5.99 | 20th June 2020 |
| Highest Price | $5.99 | 7th March 2020 |
| Lowest Price | $4.95 | 11th October 2019 |
Since 11th October 2019
Last price changes
| | |
| --- | --- |
| $5.99 | 7th March 2020 |
| $4.95 | 11th October 2019 |