With the movie "Pixels" in the box office, the Pac-Man cufflinks will make a trendy gifts for your geeky loved ones.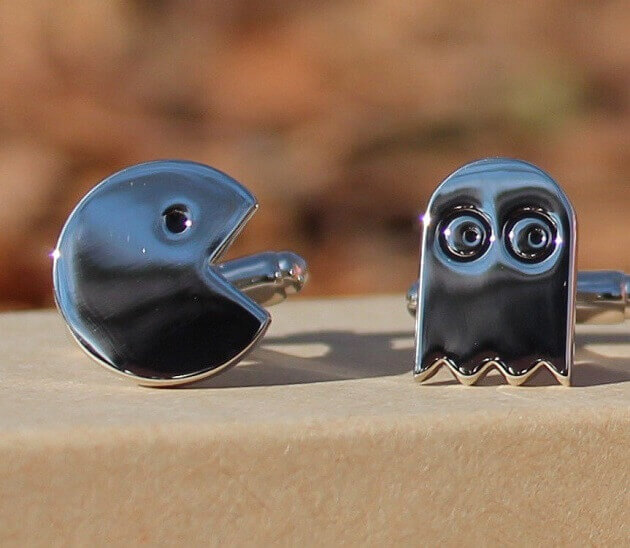 Here is a beautiful pair of cufflinks inspired by the original Pac Man video game. Not only will these show off your personality in a formal setting, but they're sure to start up some great conversation about video games of yesteryear.
All cufflinks are shipped in a handsome ribbon wrapped box that's perfect for gift giving or for a safe place to store them for yourself.
Orders are shipped with tracking numbers, so no lost packages!
There are other stores that sell similar Pac-Man cufflinks, but we found that these cufflinks are delivered with one of the cheapest worldwide shipping rates (Shipping $1.49 to the US and $3.49 everywhere else), and most importantly, they are high quality cufflinks worth buying.