Sugru Mouldable Glue is the exciting patented self-setting rubber that can be formed by hand. Out of the pack, Sugru feels like play-dough, and it's that easy to use too. It bonds to almost any other material and cures just by exposing it to air. Its durable cured properties mean it'll stay strong and securely bonded anywhere from the freezer to a steamy hot shower, from the home to the great outdoors.
What can I use Sugru for?
Stick it
Sugru sticks permanently to lots of stuff like ceramics, glass, metal, wood, and most plastics and fabrics. That's exciting because it makes it very versatile, but also you can also use Sugru to bond unusual combinations of materials together.
Sugru: Flexible when cured
Sugru feels like modelling clay when you take it from its pack but once it's exposed to air, it cures to a tough flexible silicone overnight, rather than rigid. Which means that you can repair things that need to be able to move like textiles, cables, or shoes. It's also electrically insulating* – how awesome is that? *Be careful with electricity – stick to small consumer electronics repairs below 24 volts.
Sugru: Soft touch & grippy
As Sugru is a silicone rubber, it feels soft to touch when it has cured, but is also grippy. This makes it perfect for handles and grips as it is comfortable but non-slip.
How do I use sugru?
Sugru can be mixed together to make any colour you like! Sugru is hand formable and can be moulded and shaped by hand for up to 30 minutes once it has been removed from its air-tight packaging.
Give it 24 hours. Sugru turns into a durable, flexible silicone rubber that stays stuck (unless you remove it). Allow longer for pieces that are more than 3-5mm thick.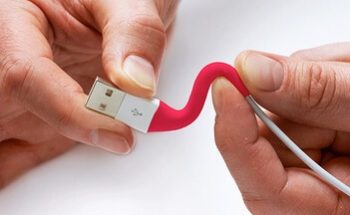 Top tip: to speed up cure time place your project somewhere warm to cure. In summary, Working time = 30 mins. Cure time = 24hrs (0.2 inch deep).
But will my Sugru fixes last?
Sugru: Waterproof
Once it's cured, Sugru is pretty much like other silicones – so it's completely waterproof. It's easy to clean with soap and water, and it's durable in the harsh conditions of your washing machine and dishwasher, and even in the sea.
Sugru: Strong + durable = great outdoors
Sugru is strong and durable. Once cured, it will also stand up to anything the weather throws at it, wet or dry, hot or cold – it will be great. It also won't fade in the sun and it's fine with sea water too!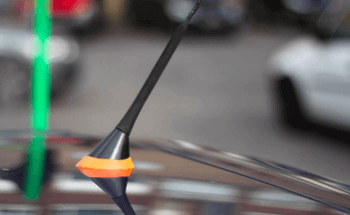 Stable at high and low temperatures
Sugru is resistant from -50°C (-58°F) to +180°C (356°F). It gets hot and cold but it won't get softer or harder or melt.
But can I remove it?
Yes, you can! Once cured, Sugru can be removed* by cutting it off with a sharp knife. Remove any residue with fingernails and tissue paper.
* from non-porous materials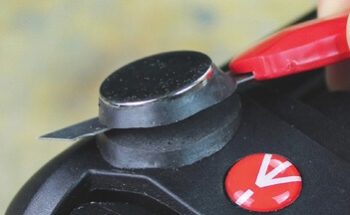 So Sugru is pretty amazing, and you should definitely buy some but what else do you need to know?
Shelf life
Sugru will stay fresh for 13 months from the date it was made. If you use it within its date, the cured Sugru will last and last. (You'll find a Use By date on the back of each individual single use foil pack).
PRO TIP: If you keep Sugru in the fridge, you can triple the number of months you have left!
Food safety
Once cured, Sugru is inert, but people can be allergic to anything, so we have to tell you to be careful. Sugru isn't certified as food safe yet, but we're working on it. For now, please resist the urge to eat it.
Sugru + Kids
Kids love Sugru – it's just like play dough when it comes out of the pack – but it's not certified as child safe, so it shouldn't be used by children.
You can also buy from Amazon.com or Sugru.
Sugru Moldable Glue - Classic Multi-Color (Pack of 8), Sugru
Price History
Statistics
| | | |
| --- | --- | --- |
| Current Price | $19.99 | 23rd November 2019 |
| Highest Price | $22.00 | 11th August 2019 |
| Lowest Price | $19.99 | 29th September 2019 |
Since 11th August 2019
Last price changes
| | |
| --- | --- |
| $19.99 | 29th September 2019 |
| $22.00 | 11th August 2019 |