This is Not a Maths Book is an awesome activity book which shows how math can be beautiful and art can be numerical. Amazing patterns with a mathematical basis will be revealed as you follow the simple activity instructions. As the pages are interactive and hands-on, you'll be learning the mathematical principles as you make beautiful patterns and shapes such as parabolic curves and Pascal's triangles – without realising it! After all, there is no reason why maths shouldn't be fun!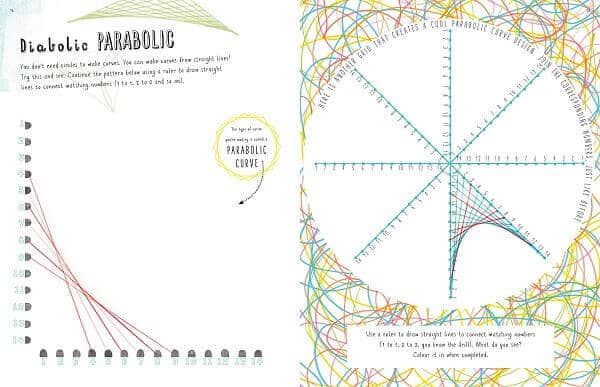 The book contains plenty of activities to keep busy minds active and would make a perfect school holiday activity during these cold winter months. There are literally hours and hours worth of activities inside, including colouring, creating and making.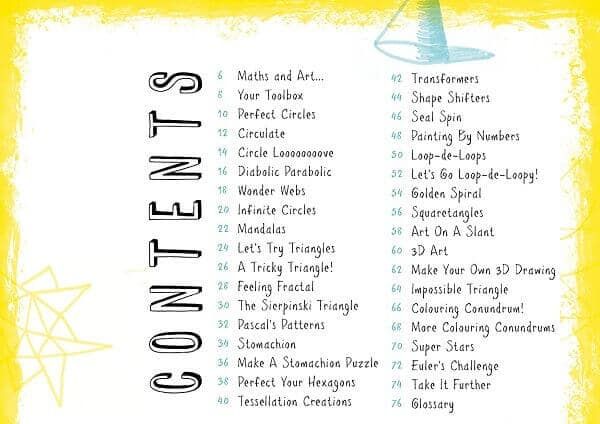 With a simple array of tools you can create smart maths art, or other art projects. Paper, pencil and ruler will suffice. When you graduate to protractor, compass, angle, tracing and graph paper, the possibilities are endless.
Children (and adults) of age 9 and over will love This is Not a Maths Book, which is produced on beautiful, thick tactile paper; perfect for use with a variety of art materials. Most of the patterns have been started for the reader to continue, so they can have a good idea of what the finished picture will look like.
There are also plenty of project ideas for taking new-found skills further, such as using different media like string, sand and even cookie-cutters to create the patterns. Nine pages of graphs inspire you to create mathematical art, while being entertained by in a unique, educational way. There are also some blank sheets of isometric paper at the back of the book for young artists to create 3D pictures.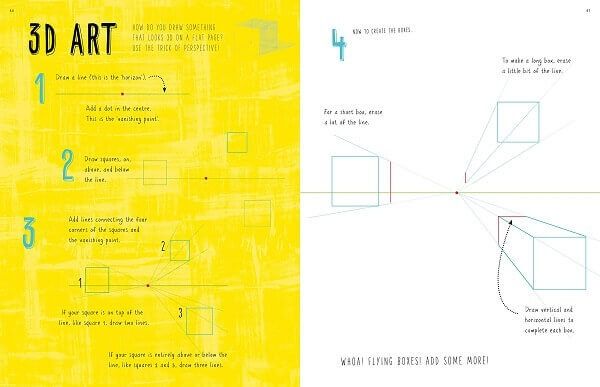 A great gift and real eye-opener for kids of all ages with an artistic bent who think that maths is dry and boring, while maths enthusiasts will discover new ways to be creative.
Check it out at Amazon.com.