Following on the heels of its worldwide best seller 'Supershelf' floating bookshelf, Artori Design has released a Wondershelf Floating Bookshelf.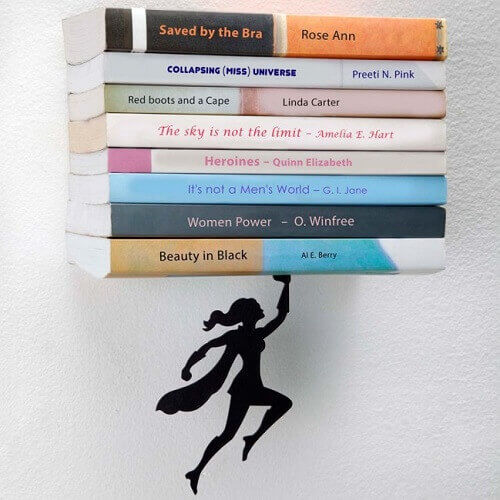 The Wondershelf Floating Bookshelf is a floating shelf which gives the illusion that the super heroine seemingly floating on air and still carrying the heavy weight of your books to prevent them from falling to the ground. The base is concealed by the books and the super heroine is attached to the base to give the item its dynamic appearance.
An item that book lovers and female superheroes fans can't remain indifferent to. An excellent gift idea for Nerds, Geeks, superheroes fans, women and feminists of both sexes.
Available at Amazon.com and Artori Design.
Product details:
Max. Weight recommended 3.5kg. Do not overload.
Made of metal painted black.
Length: 13cm, Height: 16cm, Width: 12cm (5.11" x 6.3" x 4.72")
Weight: 470 gr. (16.58 oz.)