The stainless steel Yukiss Whiskey Stones will keep your drink chilled without watering down or affecting its flavour, preserving the taste of your favourite beverage.
Note that the stones will not get your drink as cold as ice – stainless steel has a lower heat capacity than ice/water, so has less ability to hold heat. Instead, they are designed to chill your drink down a few degrees, and to hold the chill for a longer period of time than ice, without changing the flavour. Also, if you prefer the dilution of your drink, perhaps your drink is too concentrated/ sweet, ice will probably work better for you.
These Yukiss Whiskey Stones are simple to use: wash the stones, place them in freezer for 4 hours or more and add 3-4 to your drink and enjoy. If you want something that only need to be frozen for 1-2 hours, the Great White Ice Whiskey Stones would probably be more suitable for you.
Here are some reasons why these Yukiss Whiskey Stones are worth getting:
– BETTER HEAT TRANSFER: The frozen cubes are larger than some brands and are also filled with specialized crystal for increased cold transfer.
– ENVIRONMENTALLY SAFE; REUSEABLE. The Chilling Cubes are made from premium quality, high grade pure 304 stainless steel with 1mm (unlike some stainless steel plated products), which is why they are dishwasher safe. They can be safely heated too.
– 100% SATISFACTION GUARANTEE – If you're not totally delighted, you will be happily refund you every cent, or receive a brand new replacement absolutely free.
– CONTAINS NATURAL ANTIBACTERIAL PROPERTIES. It never rusts, corrodes, or wear.
– BRIGHT: The brightness of surface is above 6K, and the Leaking rate of Yukiss is only 1% compared 8% to other brands. The chilling cubes stay at the bottom of the glass, and the edges are rounded to prevent scratching.
However, if you prefer spherical balls, which some say will allow your wine or drink to be more evenly chilled to release its best aromas and flavours, BlizeTec Wine Rocks will be a good alternative – and they come with lifetime warranty as well!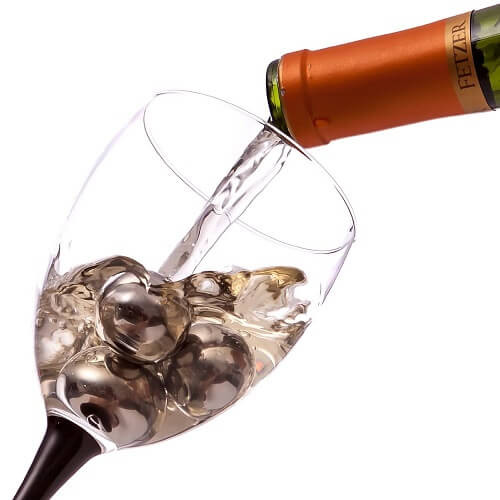 The Yukiss Whiskey Stones come in a storage box for carry and becomes a practical, elegant and affordable gift for many occasions.
Package List: 8 x Stainless Steel Chilling Cube. 1 x Storage Box. 1 x Tongs.
If you do not need that many stones, you can consider Yukiss Whiskey Stones Gift Set of 4 instead.

Whiskey Stones - Yukiss Set of 8 with Plastic Storage Box Tongs, Stainless Steel Reusable Wine Ice Cubes, Beer Chilling Rocks and Whisky Stones, Yukiss
Price History
Statistics
| | | |
| --- | --- | --- |
| Current Price | $24.98 | 4th February 2020 |
| Highest Price | $24.98 | 24th August 2019 |
| Lowest Price | $24.98 | 24th August 2019 |
Since 24th August 2019
DILISS Stainless Steel Chilling Reusable Ice Cubes for whiskey, vodka, liqueurs, white wine and more, Pack of 8, DILISS
Price History
Statistics
| | | |
| --- | --- | --- |
| Current Price | $16.69 | 4th February 2020 |
| Highest Price | $16.69 | 21st January 2020 |
| Lowest Price | $16.69 | 21st January 2020 |
Since 21st January 2020