Are you looking for gift ideas for your children, nephews and nieces or for your friends' children? Educational toys can be a great choice since the children would definitely wow over them (at least in the beginning!), making you feel appreciated. More importantly, these educational toys can be truly beneficial for the development of the children! The parents would truly thank you and definitely appreciate the thought that goes behind choosing such a great gift for their children!
"Play is essential to development because it contributes to the cognitive, physical, social, and emotional well-being of children and youth." ~American Academy of Pediatrics
Parents and those who want to buy gifts for children are  bombarded with a plethora of  advertising on TV, in catalogues, and while shopping in the stores. Selecting just the right toy and considering the child's age, developmental level, and interests as well as keeping in mind safety, durability, cost, and kid-powered toys (no batteries) can be a daunting task. Hope that the following tips would help you through the process!
1) Don't sift out the "Low-Tech" Toys!
"The best toys are simple and open-ended," says Ellen Wild, chairperson of the Early Childhood Program at Dutchess Community College. In order for children to develop their creativity and persistence, we can give children "Low-tech" stuff to play with, e.g. crayons, markers and plain paper to draw on, or writing pads for them to practise their writing. Some suggestions are as follows:

Get the Crayola Drawing Chalk at Amazon.

Get the Travel Package for Young Boys –for long car rides at Amazon.
Lego, and manipulative (think: stacking toys, shape sorters) are also very good to help develop small muscles in the hands and fingers in anticipation of writing and to help with perceptual motor skills.
Get the LEGO Bricks & More Builders of Tomorrow Set 6177 at Amazon.
2) Choose the right toy based on the child's particular age, interest and stage

"Toys are tools in creating the learning environment," says Natasha Kravchenko, representative of Educational Toys Planet, an online retailer since 2002. The following is a good gift for children 6 months and above to develop  their various intelligences so that they can be body smart, music smart, number-logic smart, self-smart and word smart.
Get the VTech – Sit-to-Stand Learning Walker at Amazon.
To see other gift suggestions for children between 2-5 years old, click here.
3) Foster Creativity and Pretend Play
"The best toys are ones that foster creativity and pretend play," says Nancy Werner, Kindergarten teacher at Traver Road School in Pleasant Valley. "These toys also grow with the child and they can use them for many purposes." Some suggestions would be toys that allow them to pretend to be chefs, doctors and to create life scenarios with dolls or figurines.
Instead of getting a Barbie doll, why not get a more realistic doll with normal proportions, called the Lammily?
Get it at Amazon.
Get Calego Modern Doll House at Amazon.
Creative games that be played with adults or other kids, like Candy Land, for developing counting, cooperation, turn taking and problem solving are also recommended.

Get Candy Land at Amazon.
4) Parents or adults are irreplaceable educational "toys"
"One of the best educational 'toys' for a child is an adult who spends time talking, reading, and enjoying the wonders of the world with (them)," says Wild.
No amount of toys (whether educational or otherwise) can replace the role of parents or children educators in educating and developing children. A great way would be to spend time reading and teaching children with the aid of books (you can buy or borrow them)!  Great values and linguistic abilities can be quickly picked up this way!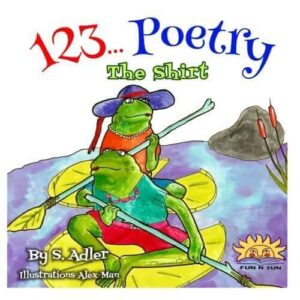 Get this recommended book at Amazon.

These great children books are highly-recommended by my elder sister! She likes them a lot as they help my nephew to learn good values, get in touch with his feelings and even teach him to take care of his younger sister. Get these books at Amazon.