A magical personalised children's story book, where the letters in the child's name become part of the adventure, is what's beautiful about this book. The pretty illustrations add to the joy of just looking at it before the child grows up to understand the meaning in the book.
The inspiring storyline uses each letter of the child's name to show them why they are so special and unique in the world. Along the way, they help a host of colourful characters in different ways, discovering something new about themselves with each interaction, until at the end they realise that those same qualities actually spell out their very own name!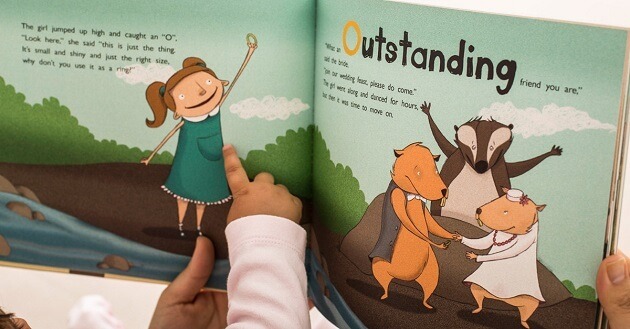 And every book contains a special key that unlocks additional bonus material online, including an extra chapter and a quiz, all personalised to the child.
The book measures 26cm wide by 23cm tall and is made from think, high quality paper and wrapped in bright fun packaging, so that the excitement starts as soon as the package arrives!
Suitable for boys and girls aged 2 – 8 yrs, as a fabulous gift or for new-borns as a special keep sake.
The idea of this book is very similar to the popular Lostmy.name, which I also like very much.

You can quickly create and preview the book on their website or check out the video below to see how it all works.