The award-winning Stikbot figures by Toy Shed is a small, flexible plastic figure which can adhere to almost any flat surface, thanks to its suction-cup hands and feet.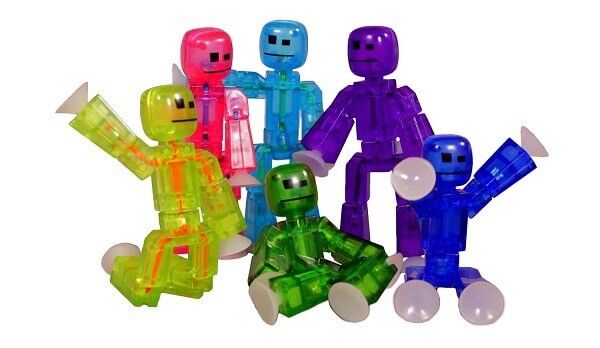 Create
The Stikbots can be posed in countless ways – their limbs, torso, and even neck can be positioned at multiple different angles. So with its ability to mimic human motion, the Stikbots can be whatever you want – from the mischievous little critter that loves to steal your candy, to the break-dancing phenomenon who can't help but bust a move. The creativity starts with you.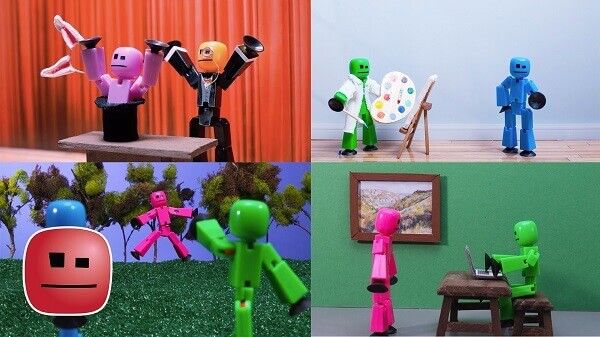 Animate
With its free smartphone app (available on iTunes and Google Play), kids can pose and film their StikBots and whatever else you have around the house to create their own stop-motion animation movie. They can also edit their film quickly and easily.
Share
It is also a social sharing toy! Kids can upload their video creation from the app to share through social media such as Instagram, Facebook, Twitter, YouTube and Vine with a simple touch.
Contest
Zing Global Ltd., the company behind StikBot, posts its favorites on YouTube and gives out cash prizes for the most creative. You can see some of the best at http://www.stikbot.toys/videos/. Check out one of the latest videos, showing the cringe worthy song, PPAP, here:

Stikbots are ridiculously fun and addicting to play with. It is an outlet for kids to play, learn, create and be creative. It's technically for ages 13 and above, because of social-media restrictions.
You will get 6 six pose-able, colorful Stikbots with this product. Or you can check out the Toy Shed Stikbot DLX Toy Figure with 2 Stikbots and a camera tripod. Get it from Amazon.com.