If your father loves geeky stuff, these gadgets, gizmos and accessories should put a smile on his face this Father's Day.


1. Motorola Moto 360 Smart Watch
If your dad can't wait for the Apple Watch (or just hate Apple, and prefers the endless customisability of Android), then let him wear the Motorola Moto 360 Smart Watch. It is arguably the best Android Wear smartwatch right now. Its circular stainless steel case has a bezel so thin that the 1.56-inch touchscreen display (320 x 290 pixels) looks as if it all but covers the edges. Its minimalist design makes the Moto 360 one of the best-looking smartwatch. Running the latest Android Wear 5 operating system, the Moto 360 syncs with any Android OS 4.3 smartphone to provide notifications and subtle alerts. It also accepts voice commands.
Check out on Amazon.com
Available in different varieties such as Black Leather, Leather 18mm, Metal 18mm and Metal 23mm.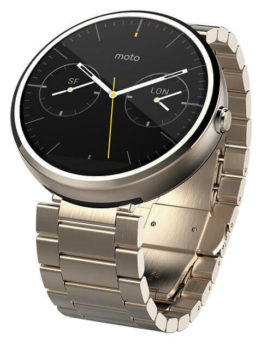 2. Forbidden Desert Board Game
New board games in recent years have proven to be highly imaginative and span genres from zombie survival to science fiction. Forbidden Desert is one such imaginative game. Your plane has crashed in the desert. Players, who each take up a different role with its own special ability, must work together to find spare parts for an ancient flying machine and escape the desert before it kills them. The game is accessible because of its simple rules. But it is also complex enough to offer players plenty of options. In short, it is a great game to play with your family.
Check out on Amazon.com
3. Silicon Valley: Season 1 [Blu-ray]
Do sitcoms laced with tech jargon jokes sit well with your dad? If so, you should probably get him to check out HBO's Silicon Valley, if he have not already done so. The show is about a ned who creas a game-changing compression algorithm and a big company that wants the technology at all costs. The show pokes fun at Silicon Valley – from the deification of tech figures (such as the late Steve Jobs) to the characters' lack of social skills.
Check out on Amazon.com
4. Star Wars T-shirts
These are for the Star Wars-mad father so he can wear his fandom with pride. A good buy will be the Star Wars-themed Uniqlo T-shirts (available in 16 designs). The designs are by the winners of the Star Wars-themed UT Grand Prix 2015 T-Shirt design competition, as well as from the judges, who include Lucasfilm executive creative director Doug Chiang, and Star Wars Rebels art director Kilian Plunkett.
In particular, you can choose the "I Am Your Father" design (though it seems to be out of stocks online at the point of writing this article). Drop me a message if you couldn't get it in the stores!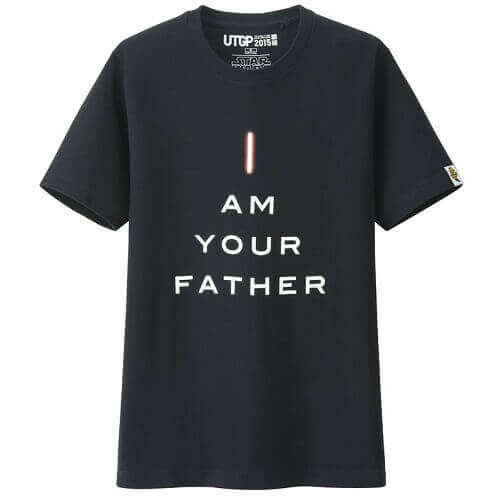 Check out on Uniqlo