Two days to V-day and not sure what to get for the love of your life? If he or she is a tech lover, why not try get some high-tech Valentine's Day gifts this year?
1. Swarovski USB Crystalline Memory Stick and Ballpoint Pen Set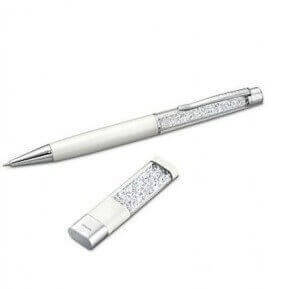 Swarovski USB Crystalline Memory Stick might be the most practical and yet beautiful technie gift for her. The slender and elegant 4 GB USB drive has 140 sparkling clear crystals with details in white lacquering and silver-tone metal on it. So each time she plugs it into her computer, she can admire the beautiful crystals while waiting for the transfer to be completed. It is available in 5 colours on the Sarovski website, but you might be able to get it at a cheaper price at Amazon, for example: White, Rose
It makes a great gift, especially when combined with a Crystalline ballpoint pen.
Get it at Amazon.
2. Parrot Bebop Drone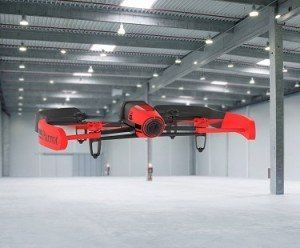 To keep things fresh between you and your partner, how about learning to fly a drone together? For beginners, Parrot's latest Bebop drone hits the sweet spot between cheap toy-like drones and expensive, prosumer models.
More importantly, the Bebop's plastic body is lightweight and less likely to break up if you send it crashing into a hard surface. As an extra safely precaution, the propellers are designed to stop upon collision.
Both of you can fly the Bebop using an app on your iOS and Android phone or tablet. The app can also upload flight videos from the drone's camera to YouTube. A separate controller is available for purchase if you are really into flying drones!
Get the Bebop drone or one with its controller at Amazon today.
3. GoPro Hero4 Black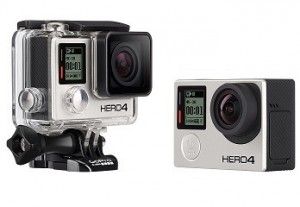 Is your significant other a thrill-seeker? If so, GoPro Hero4 Black action camera would be the perfect gift this Valentine's Day.
It records videos at resolutions from 1,080p full high-definition to 4K. Every surf session or bike ride promises to look amazing.
The 12-megapixel camera captures still images that have the same quantity as its videos.
The device has a processor that is twice as powerful as its predecessor, resulting in better image quality. It is also waterproof down to 40m.
A variety of mounts available lets him strap the camera to his chest, clip it to his bicycle or even attach it to his surfboard to ride with him or her.
Get it from Amazon.
Give scented candles a miss – consider the MiPow Playbulb Candle instead. It is a novel way to add some oomph to your Valentine's Day dinner.
It can be controlled with a smart device via the PlayBulb X app, which lets you select from a variety of lightning colours.
You can do trigger pulsing, flashing and fading effects with the light – perfect for setting the mood.
And, if that does not sound fancy enough, the device features a scent diffuser, which is capable of releasing a soothing lavendar fragrance.
There are no cables and nothing to recharge. It just takes a trio of AA batteries.
If you insist on using a real candle, just flip the PlayBulb Candle upside down and it doubles as a proper candle holder.
Get it from Amazon.
5. Ricoh Theta m15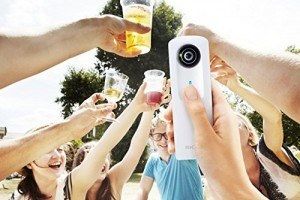 Ricoh Theta m15 is a camera that captures a 360-degree spherical pictures and videos of the space around you. And it can be done easily – with just one touch. This capability is unmatched in the market now.
There is no memory-card slot so you have to reply on the 4GB built-in memory. Sync your smartphone to the camera via WiFi and you can view and transfer the 360-degree stills on your smartphone. To shoot and view 360-degree videos, you will need to download and install the Ricoh Theta software (Windows and Mac). The battery is good for about 200 still images.
Do not expect very good quality pictures, but it is capable of creating a sense of presence this Valentine's Day that it can trigger your memories like you are actually there.
Get it at Amazon.
You might also want to plan some activities together as a couple with these gadgets – for example, an outing with the Bebop Drone or an outdoor sports with GoPro Hero. Do remember that spending quality time with each other on Valentine's Day can be more meaningful than giving and receiving gifts!