Snore and relax on Snorlax. This official licensed Snorlax bean bag chair is the perfect place you can lay on after a long day of Pokémon hunting.
What better gift for a Pokémon fan to relax than Snorlax itself – the sleepy and narcoleptic pocket monster. Now, you can pick up the much sought after officially licensed Snorlax Bean Bag Chair by ThinkGeek.
It is currently available to pre-order for $149.99(USD) (plus a $10 weight surcharge) and will ship in December 2016. (If ordered prior to August 25th you will receive before Christmas, if ordered after August 25th, it will be delivered after Christmas.)
The licensed product looks adorable and features a massively round torso and even includes the Pokémon's claws. Since the piece is over 4 ft. tall and 2 ft. wide, the product is perfect for fans of all ages to enjoy Snorlax's cotton-stuffed belly should they need a place to rest their heads.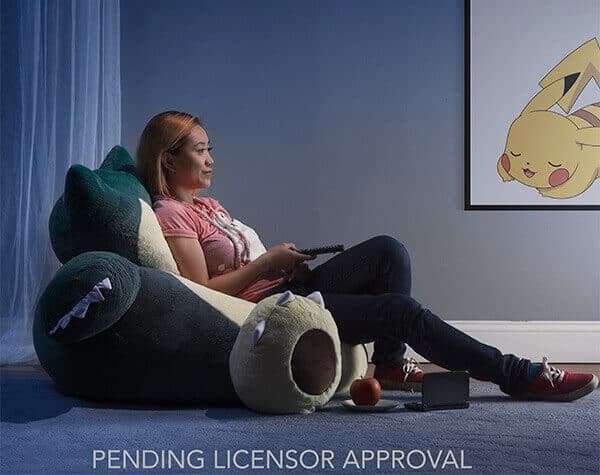 Note that this item cannot be shipped outside of the U.S., and Canada. To buy it for yourself or as a gift for a loved one, check it out here.