Give yourself or your loved ones their own at-home spa to relax with the Archsauna personal infrared sauna. Instead of requiring extensive space and for the user to sit within a structure, the portable half-dome Archsauna works by covering just the part of the body that is ailing you, and uses infrared radiation provided by a ceramic heating system to gently warm and relax whatever body part lies beneath its cover.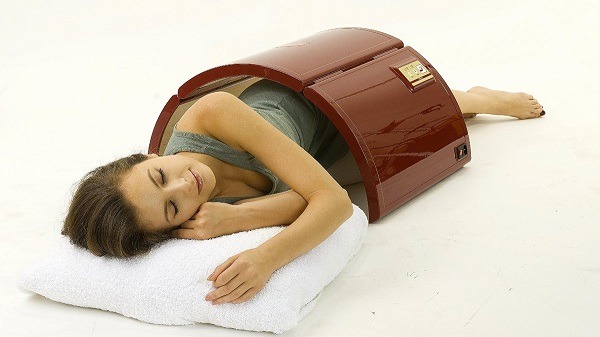 Sure, the giant sauna room is better than Tuningdome's Archsauna, but it also costs a few times more and needs much more space to use and to store. Able to be used in bed, on the couch or anywhere else in the home one could imagine, the Tuningdome 'Archsauna' is recommend to help increase blood circulation, soothe worked muscles, decrease stress and help with other health issues, such as edema.
Tuningdome says the Archsauna heats to a maximum of 90 degrees C (194 F) in 3 minutes, but due to the infrared heat sources carries no risk of skin burns and emits very low EMF levels. When not in use the device fold in thirds and transports via an included bag with shoulder strap.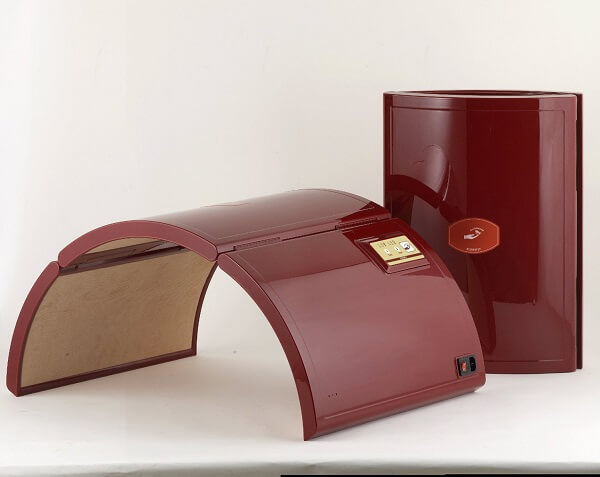 Possible Effects:
Activation of organic molecules : Energy by resonance->Active cell generation, promote metabolism, and ensure body strength
Activation of moisture : Contraction and relaxation of vascular smooth action
Healthy skin : Restores skin cell turnover.Clear and elastic skin
Stress relieve : Relive muscle tense from stress and bring mental stability
Dissolve body waste : Dissolves and discharges body waste and toxins accumulated deep inside the body
Lymph, blood circulation : Facilitate the flow of blood and lymph.
Pain care : Releases toxins that cause pain, relaxes muscles and joints through thermal action.
Cold care : Promote blood circulation->Relieve limb and abdominal coldness
Obesity care : Cellulite degradation, promote and discharge fat burning
Edema care> : Splits water molecules to increase fluidity thereby relieve edema and promote lymph circulation.
Enhance immunity : Active sympathetic nerves and motor neurons.Enhance immunity by increasing functions of all internal organs
Product Dimensions: 24 x 22 x 14 inches ; 7.9 pounds
Infrared Warm Therapy Personal Care Archsauna Foldable Portable Sauna Heater Beauty Skin, ECOBUFLY
Price History