If you find yourself needing more light while trying to take a picture / selfie using your camera phone, Asus LolliFlash might be what you are looking for. It might be the next big thing after the selfie stick for selfie-loving smartphone users.
Asus LolliFlash is a portable external dual-colour LED flash with multi-colour filters for a fun photography experience. It turns itself into an external flash by providing ample light in low light conditions, delivering realistic skin tones in every photo.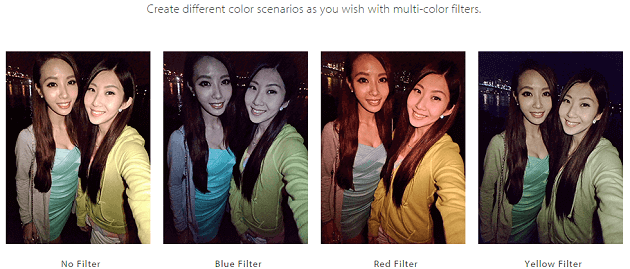 Asus' LolliFlash, so-called because it looks like a lollipop stuck into a smartphone's earphone jack, promises users better lighting and even colour filters for that extra drama.
Ultra-Portable Accessory Compatible with Any Smartphone
The LolliFlash is so small and light at only 8 grams. It is compatible with any smartphone and can simply be plugged into any 3.5mm audio jack to secure it to the device. LolliFlash, however can function wirelessly as it has a built-in rechargeable battery that can last up to 3 hours. Simply recharge the LolliFlash by plugging it into a power source via MicroUSB cable.
Powerful Flash with Multiple Usage Modes
Furthermore, the LolliFlash has three intensity levels that can be adjusted according to how much light is needed each time, providing the best photos in any lighting condition. It also comes with 3 different interchangeable silicone filters, in white, pink and blue – for changing the colour temperature or softening the light. Furthermore, the white protective case blends the two LED light sources together so that the two points of light combine to form a sheet of light, providing the most ideal flash for photos.
Some drawbacks? If your smartphone's headphone jack is on the bottom (while your camera lens is on the top), you may find it less effective. Also, its maximum output is only 13 LUX and it is powered by a modest 65mAh battery. Charged fully each time via a microUSB port, it lasts between 20 minutes on a full brightness setting and three hours when set to the dimmest.
So, shoot your selfies quickly – or bring a portable power pack along.