Emojis is a large part of many social digital communication platform, but it's not always easy to find the suitable one when you want.
It would be more efficient if you had all of them (not just those you use the most) at your fingertips. So we have the EmojiWorks keyboard, a physical keyboard which packs up to three of the tiny graphics onto each key for quick access. The keyboard is wireless and EmojiWorks will offer three different options for their keyboard, that you can currently preorder.
The basic EmojiWorks keyboard will offer 47 emojis (or one emoji for each key) and goes for $80 if you pre-order; the Plus has 94 emojis (or two per key) and costs $90; for $100 you get the Pro, with a rather cramped-looking three on each key (120+ emoji characters).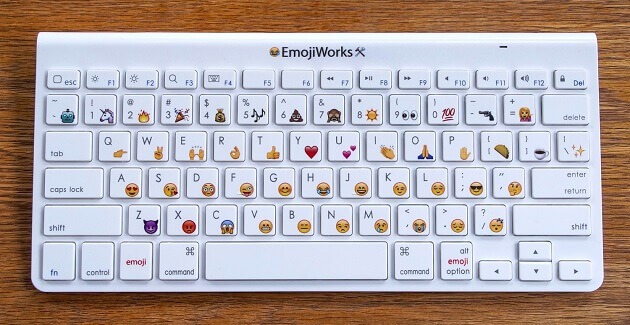 The keyboard is Bluetooth Wireless and works great with Mac, iOS, & Windows on tablets, laptops, & desktops. It supports OSX, iOS9 and Windows 10. Windows 10 support is currently in beta, meaning that the latest batch of emojis will not be supported. EmojiWorks states that they will make these available once they have updated their software for Windows 10.
Shipping is expected to start from December, so if all goes well these gadgets might make good gifts.
Bonus: Once you place your order you will be given a unique link to share with others. For each one of your friends that place an order using your unique referral link, you will be credited $15 back to your card! Also you will jump the shipping queue the more referrals you make!
Pre-order Now at emojiworks.